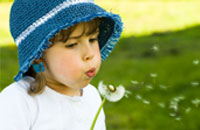 Clinic details
Did you know that asthma flare-ups peak in September? In children, this is mostly because of viral infections. This makes the autumn months a difficult time for people with asthma.
Join us at the Toronto Western Family Health Team Clinic for an interactive session about Asthma in Children with Lillian Ferreira (Respiratory Therapist) and Olivia Howe (Registered Nurse).
5:00 pm to 6:00 pm – Children ages 1 to 5
6:30 to 7:30 pm – Children ages 6 to 12
You and your child will learn about:
What is asthma and how it is treated
How to use asthma inhalers
What does good asthma control look like
How to create a personalized Action Plan
When you should see your health care provider
Not sure if this session would be helpful? Take the Asthma Control Test for Children (ages 4 – 11)
https://www.asthmacontroltest.com/en-ca/quiz/introduction/
Due to COVID restrictions, we ask that all participants over the age of 2 wear masks. In addition, only 1 adult can accompany the child.
This session is only available for patients of the Toronto Western Family Health Team only.


Online registration - sorry, nothing available at this time