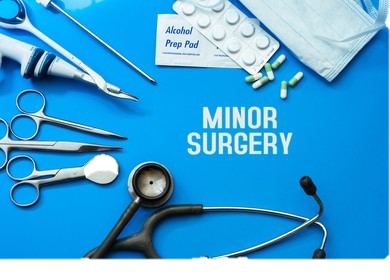 Program Details
(
Back to Programs
)
The Toronto Western Family Health Team offers a variety of office-based procedures. Examples of procedures performed at our clinic include:
A staff doctor, who may be accompanied by a medical resident, carries out the procedure in a fully equipped Minor Procedures Room.
Important Information:
1. A member of our team will contact you with your appointment details.
2. On the day of your procedure:
There are no food restrictions, you may eat normally

Wear comfortable clothing that you can remove easily

You may receive a local anaesthetic or "freezing" in the area where your procedure will be performed
3. Please check in at reception with your Health Card at least 15 minutes before your appointment. Late arrivals may have their procedure cancelled.
4. With a few exceptions, most patients will leave shortly after the procedure.
5. Please call the clinic 48 hours in advance, if you wish to change or cancel your appointment. If you fail to attend your appointment without notice, you will be charged a rebooking fee of $50.
Will my appointment be covered by OHIP?
The Ontario Health Insurance Plan (OHIP) does not currently cover cosmetic procedures, and the costs of these procedures are charged to patients directly. Approximate costs are in part dependent on the complexity and duration of the procedure in question, and will be quoted to you at the start of the appointment.
Skin Tags $50 (maximum of $90)

Non-cancerous Mole Removal $50 minimum each

Simple Cyst and Suture $100-150 each (time-dependent)
Please see our Uninsured Services page for a full list of procedures and costs.