Chronic Disease Self-Management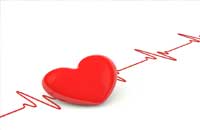 Clinic details

The Chronic Disease Management Program is a six week workshop that helps people with long term illness to better manage their symptoms and their daily lives. The workshop provides information and teaches practical skills and excercise. It gives people the confidence and motivation they need to manage the challenges of living with chronic disease, in a supportive peer environment.
You can join the program if you are experiencing any long term illness or are a caregiver to someone who is.
This free workshop is led by two trained individuals who often are living with chronic disease themselves.
Due to the pandemic, the workshop will be delivered virtually.
Next series:
Click here to for dates and to register.