Smoking Cessation Program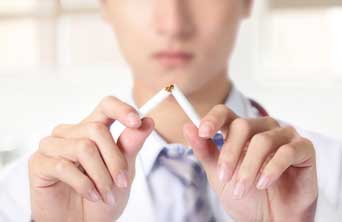 Clinic details

What we offer
Our Family Health Team has partnered with the Ottawa Model for Smoking Cessation. This program supports smokers to quit successfully, using the best proven treatments available.
Smoking Cessation Counsellors provide individualized counseling sessions based on your personal needs.
At your appointment, you can expect:
clear, strong and personalized advice to quit tobacco use
ongoing support to help you quit tobacco
to learn strategies to help you avoid smoking and manage stress
to learn how to use medications to help you quit, if this is right for you
a personalized quit plan
The team
| | |
| --- | --- |
| Bathurst Site | Garrison Creek Site |
| Eugena Bryan, RN | Sandra Walsh, RRT, CRE |
| Eva Patricia Rodriguez, RN | Melanie Funa, RN |
| Sandra Walsh, RRT, CRE | Leah McDonell, RN |
| | Jadie Lo, RPh |

How do I Register for the Smoking Cessation Program?
You can register online by signing up at the bottom of this page
You can also call 416-603-5888, ext. 3422.

Smoking Cessation Resources
Live Tobacco Free
Smokers Helpline 1.877.513.5333 (toll-free)