Back to the Obstetrical Care Program
Help with breastfeeding
Breastfeeding and medication
Breastfeeding resources
Help with breastfeeding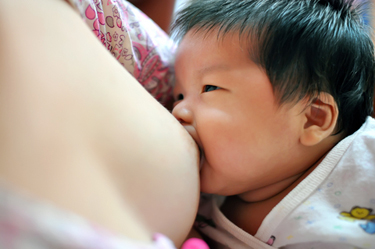 Breastfeeding is a normal and healthy way for you to feed your baby. There are many benefits to breastfeeding, including: being affordable and portable, protection against childhood infection and lowering risk of adult diseases like diabetes and many more benefits.
Most women find breastfeeding to be rewarding. However, it can be very challenging, especially at first! Please be patient with yourself and your baby and ask for help when you need it.
For patients who deliver at Mount Sinai Hospital, there are two breastfeeding classes daily. If you need more help while in hospital, a lactation consultant can also see you for one-on-one assistance. Feel free to take advantage of the expertise offered by our lactation consultants.
Once discharged from hospital, patients can also book lactation consultations at the Breastfeeding Centre [link to: http://www.mountsinai.on.ca/care/maternal-infant-program/breastfeeding-centre]. Consultations are offered free of charge at Mount Sinai Hospital located on University Avenue.
Breastfeeding and medication
---
Many medications are safe to take while breastfeeding. However, please check with your doctor or pharmacist before taking any medications.
You can get more information about the safety of certain medications during breastfeeding from Motherisk.
Breastfeeding resources
---