The Toronto Western Family Health Team (TW FHT) created a Patient Experience Survey to help us understand how to serve our patients in a better way. We launched the online version of this survey in 2015. Each patient is emailed this survey no more than once a year.
Thank you to those of you who have helped us in our efforts to understand how we can improve the care and service you receive. Your feedback is valuable and is used to improve how we provide care to patients and families. At TW FHT, our priority is to provide the safest, highest quality care along with the best patient experience possible.
Patient Experience Survey Dashboards
Patient Experience Survey Results, February-April 2021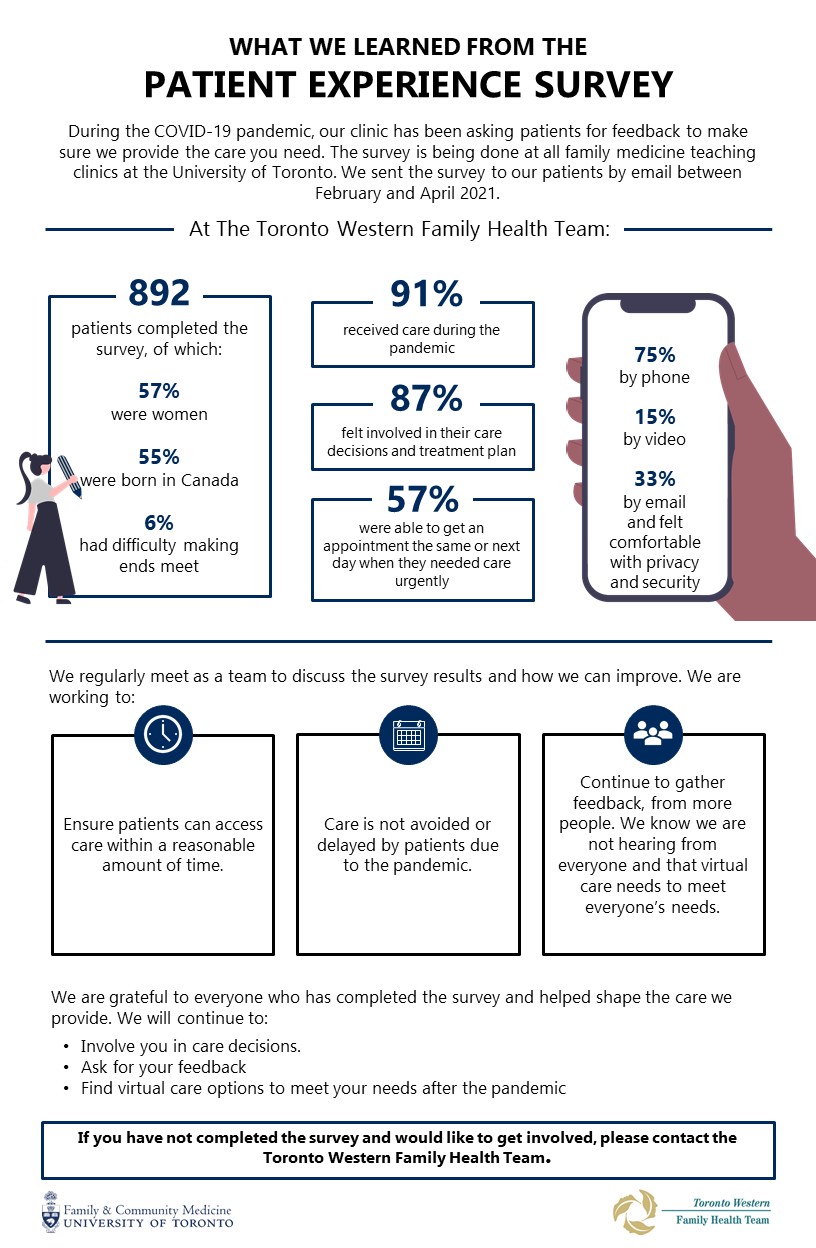 The TW FHT Patient Journey
The graphics below show the "TW FHT Patient Journey." This image was created using your thoughts and experiences at each step of your journey with us, from making an appointment, to arriving at the clinic, to the appointment itself. The quotes come from responses on the Patient Experience Survey completed April 2017 to March 2018.